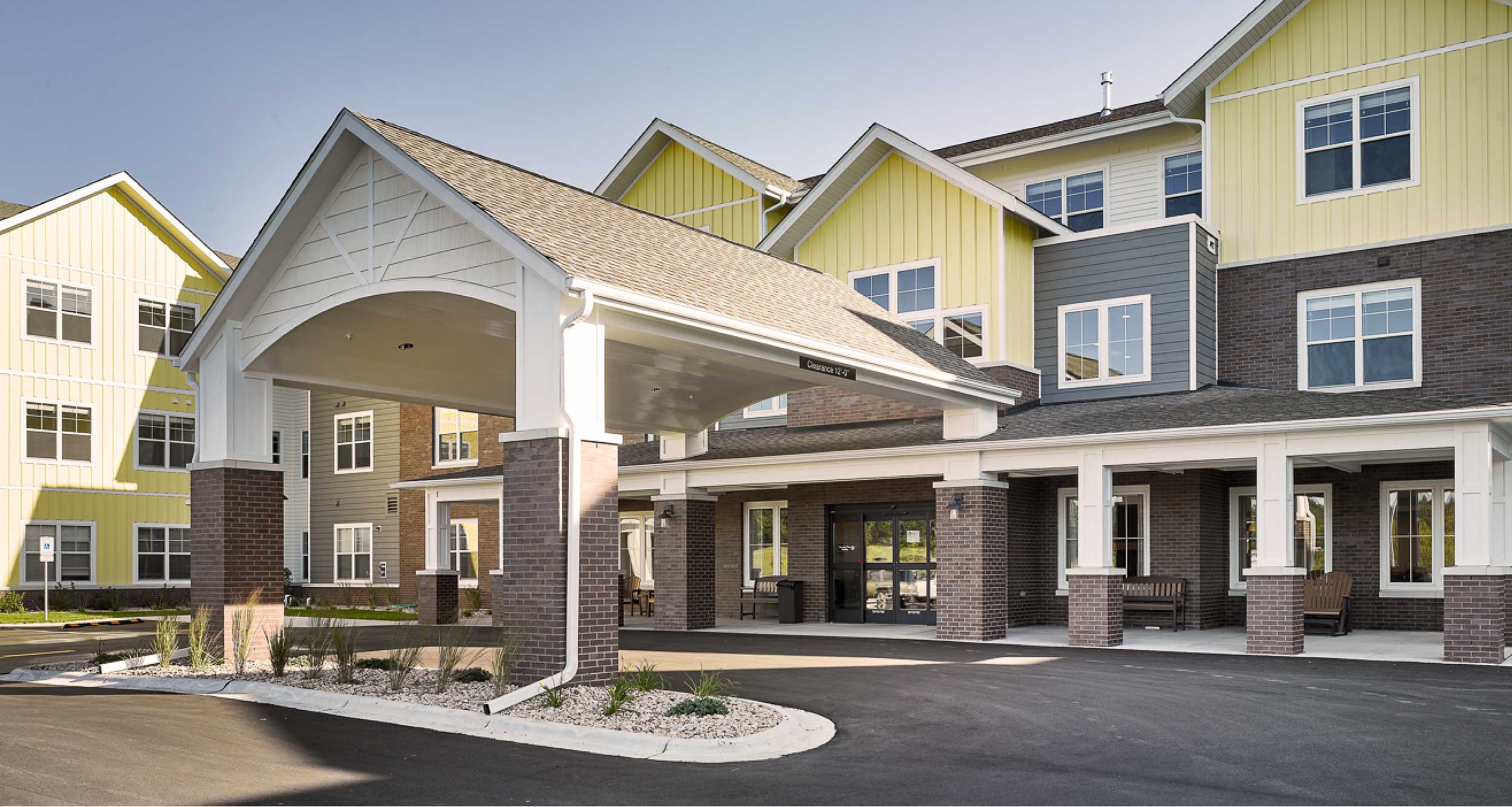 Kettle Park
The Stoughton Norwegian heritage struck home with us and is the basis for design at Kettle Park Senior Living. Part of the new Kettle Park West neighborhood, this Senior Living community will be a great addition to the retail, apartments, and single-family homes to be built in the area. With high pitched roofs, shared patios on the corners of the building, and light colors, we've created something that fits in nicely with the surrounding community.
Seventy-nine independent and assisted living apartments and twenty-one memory care apartments will be joined by a large bistro/dining area overlooking a large outdoor patio, walking path, putting green, and gardening beds. A game room, library, salon, fitness center and theater are just some of the additional areas the community will have to offer. Group transportation will also be available for those wishing to visit downtown Stoughton and participate in the various events the community has to offer each year.
Learn more about Kettle Park Senior Living at www.kettleparkseniorliving.com
Size: 79-unit RCAC
+ 21-unit CBRF
Building Size:
132,000 sq. ft.