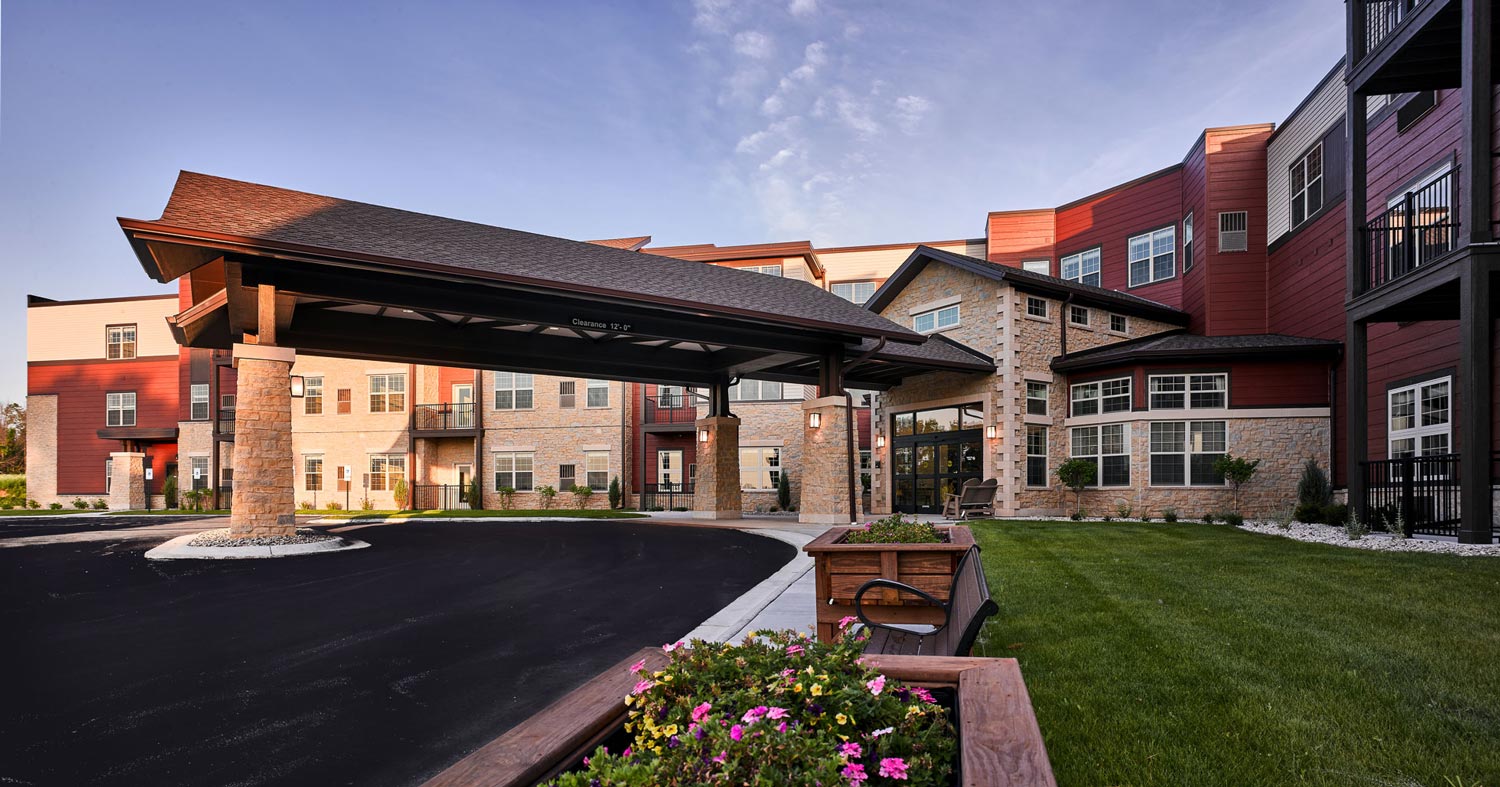 Hamilton House Senior Living
The charming downtown of Cedarburg is a place we immediately fell in love with. The historic buildings and barns in the area are a perfect match for our vision of a cozy, farmhouse-esque senior living community. Hamilton House Senior Living will be located just across from the high school on Wauwatosa Road.
With 82 independent and assisted living apartments and 28 memory care apartments, this building feels like an extension of the community our residents have known and loved for years. Light colored fieldstone, barn red, cream and dark brown siding are used for the exterior finishes. A gardening room and outdoor patio give residents an opportunity for growing plants and flowers. Many additional common areas provide residents places to congregate and enjoy life together. Card tables, Wii bowling areas, arts and crafts, fitness space and equipment are just some of the various opportunities available.
Learn more about Hamilton House Senior Living at
www.hamiltonhouseseniorliving.com
License: 82-unit RCAC
+ 28-unit CBRF
Building Size:
130,000 sq. ft.