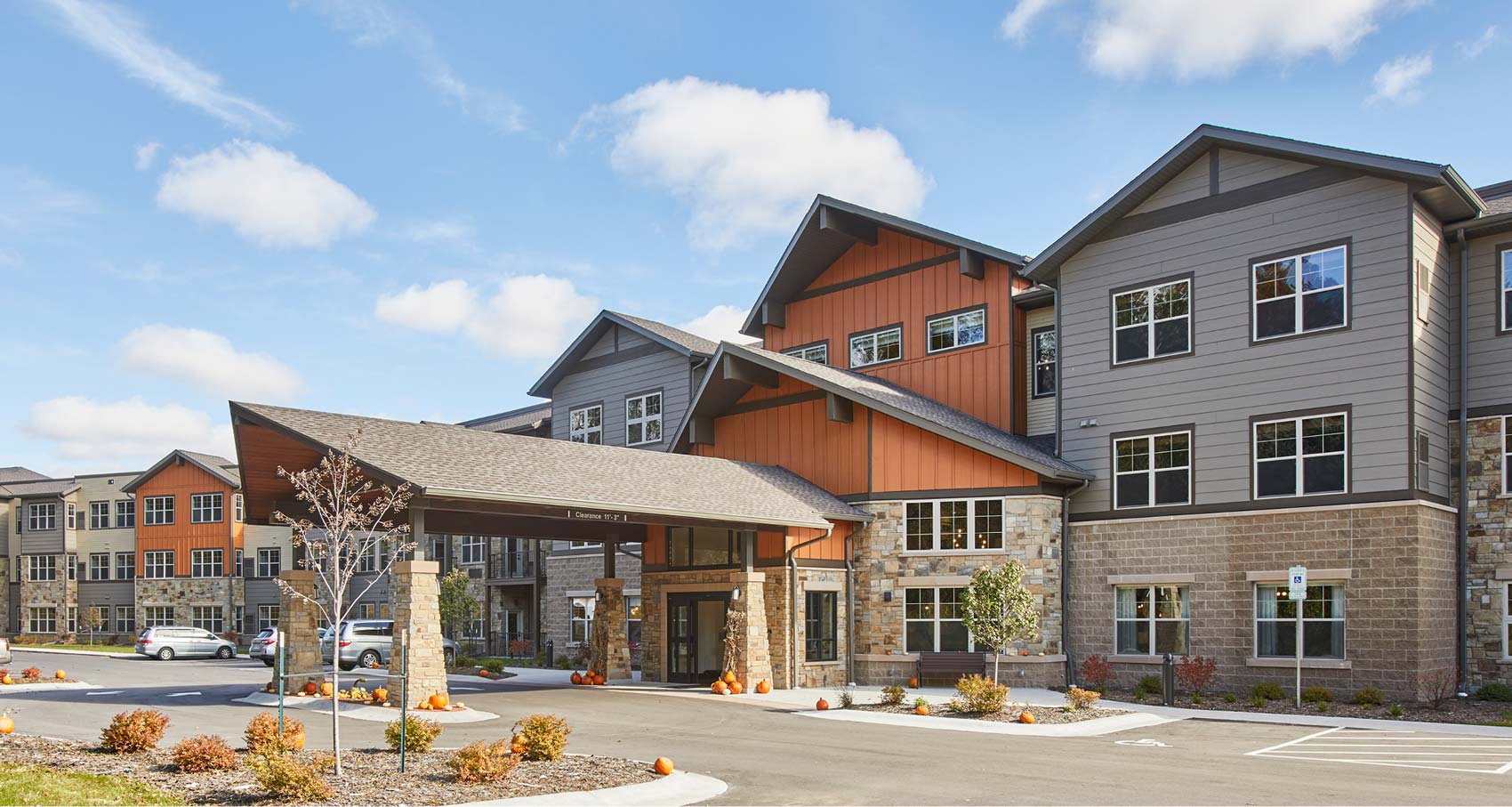 Wright House Senior Living
Just west of downtown Mequon, Wright House Senior Living is a prairie style assisted living community. Long-time fans of Frank Lloyd Wright, this building gives tribute to Wright's fantastic designs. A dynamic central fireplace combined with a beautiful wrought iron staircase, cozy built-in seating, stained glass windows, and warm rich woodwork are just some of the pieces that greet you when you walk through the front doors.
An open floor plan with lots of horizontal lines, and a wide use of natural materials connect our building to the many historic buildings Wright designed. This is a perfect fit for the premier Mequon community. The building has 60 apartments of various sizes along with a cozy library, stylish salon, lively bistro and dining area, and screen porch for those warm summer nights.
Learn more about living at Wright House at www.wrighthouseseniorliving.com
Building Size:
88,000 sq. ft.